Devil Hunter Yohko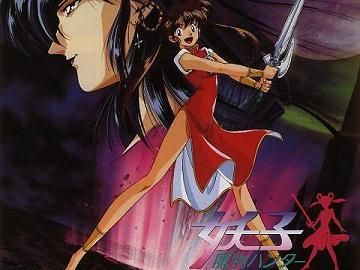 Devil Hunter Yohko ~
Devil Hunter Yohko, commonly known as Mamono Hunter Yohko, is a series about 16 year old Yohko Mano.
She is your typical guy-crazy teenager who shows up late to school, hangs out with her best friend Chi, and is
a little lax about studying. However, cute, bouncy Yohko has been training since childhood in the art of Devil
Hunting (unbeknowngst to her) by her Grandma-ma Madoka, and inherits the mantle of being the 108th
generation Devil Hunter.
Title

Episodes

Format
Language
Devil Hunter Yohko

1-3

DVD

Dub/Sub/Raw

4-6

DVD

Dub/Sub/Raw
Japanese Name

English Name

Total OVAs

Completed?

Mamono Hanta Yoko

Devil Hunter Yohko

6

Yes
Devil Hunter Yohko
Season

OVA

Episode Name

Ep. 1

Devil Hunter Yohko

Ep. 2

Devil Hunter Yohko 2

Ep. 3

Devil Hunter Yohko 3

Ep. 4

Devil Hunter Yohko 4-Ever

Ep. 5

Devil Hunter 5: Hell on Earth

Ep. 6

Devil Hunter Yohko 6: Double Jeopardy