Legend Of The Last Labyrinth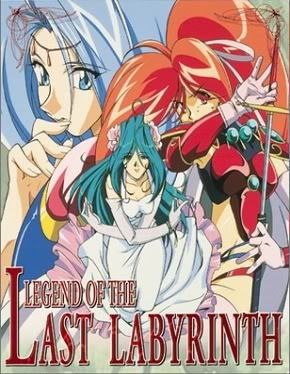 Legend Of The Last Labyrinth ~
Yusuke is a young orphaned high school student. One day he was late for class and while in a muddy puddle a
girl had fallen into his lap. Who is this girl? Her name is Rouge. But, there's one thing about her, she suffers from
amnesia and doesn't remember anything but her name. Yusuke offers her to stay with him until she recovers from
her memory loss. As time went on Yusuke and Rouge start having fun together, and falling in love, he encounters
Kaige and Meige, who claim to be Rouge's sisters. Trouble starts to emerge as Rouge's sisters want to take her
home. That's not the only thing, the enemies of the Royal family who also want to capture Rouge along the way.
Will Yusuke and Rouge be separated and accept Rouge's hidden memories?
Title
Episodes
Format
Language
Legend Of The Last Labyrinth
1-2
DVD
Dub/Sub/Raw
Japanese Name

English Name

Total OVAs

Completed?

Purinsesu Ruju

Legend Of The Last Labyrinth

2

Yes
Legend Of The Last Labyrinth
Season

Series

Episode Name

Ep. 1

--

Ep. 2

--